Forgotten Modernism
"Forgotten Modernism" is the title of an ongoing visual exploration of San Francisco's rich catalog of modern architecture.
Often overlooked, Modern architecture in San Francisco has played an important role in the ongoing Modernist Movement, and this work is an attempt to acknowledge the contribution that these stunning buildings make to the visual landscape. This study now continues to grow in scope and now includes the vast modernist resources of Southern California, and beyond.
Using bold colors and a stylized graphics, I portray this architecture not as something that quietly blends into a background, but rather elevating achievements that embody the best and highest principles that Modern architecture has to offer all of us.
All prints are giclee printed on heavy fine art watercolor paper, signed and numbered by the artist.
Ordering
To order, please visit the STORE or contact me
Please note the piece that you are interested in purchasing and I will confirm with Paypal payment information and shipping details.
Prints measure 20"L x 16"W including border, unframed, and are giclee printed on Somerset Velvet paper, all signed and numbered.
Each print is $150.00, and shipping is flat rate $15.00 worldwide.
24"x30" prints are also available, and are $260.00 each.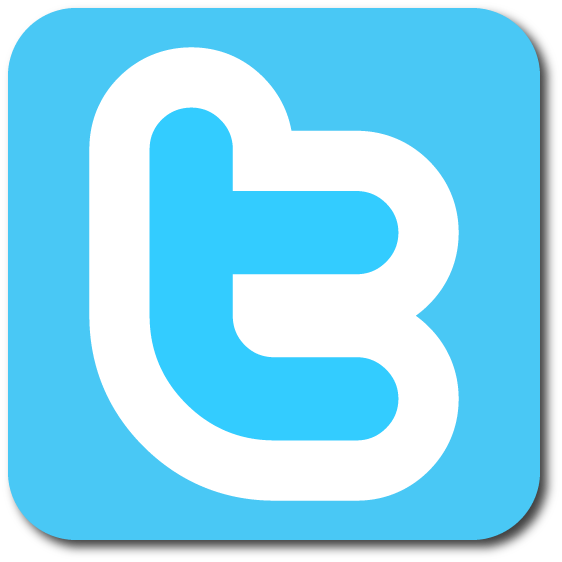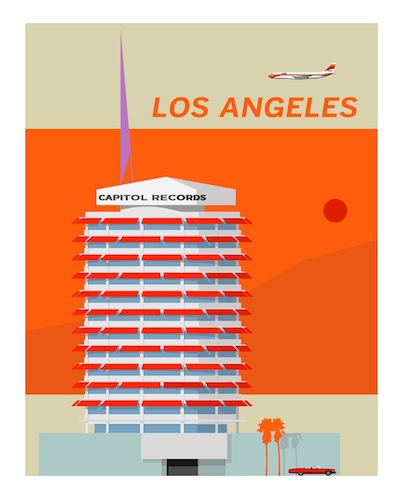 Capitol Records (Orange)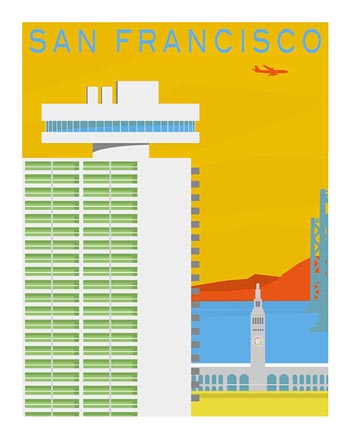 Embarcadero II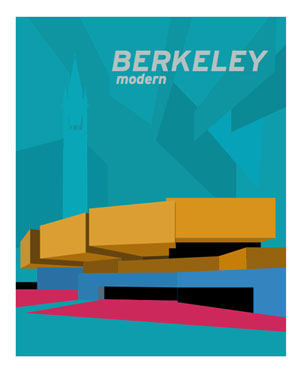 Berkeley Modern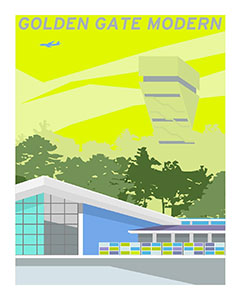 Golden Gate Modern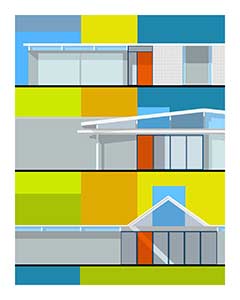 California Eichler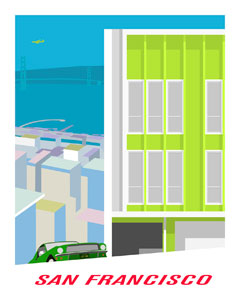 Pacific Heights Bullitt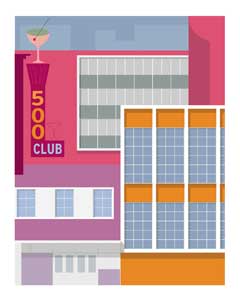 500 Club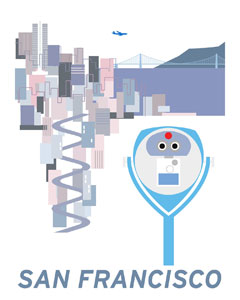 Coit Tower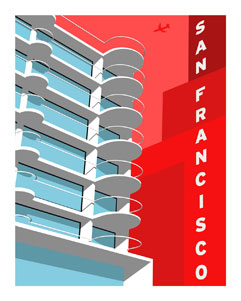 Mendelsohn Modern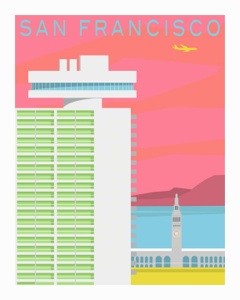 Embarcadero-SOLD OUT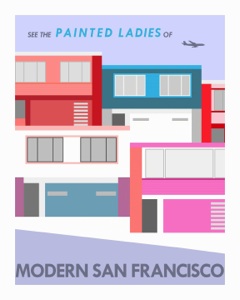 See The Painted Ladies-SOLD OUT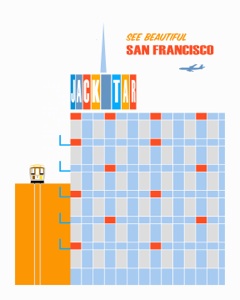 Jack Tar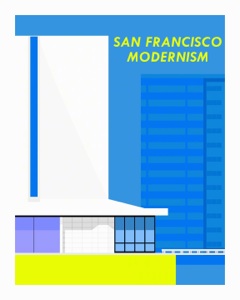 San Francisco Modernism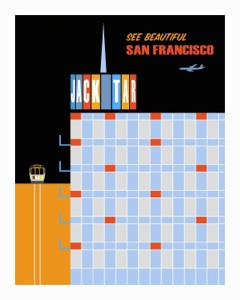 Jack Tar(Black)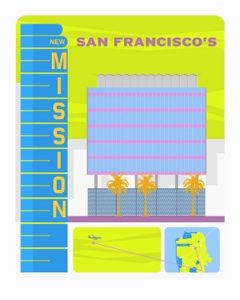 New Mission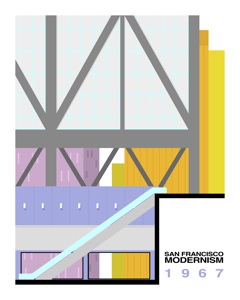 San Francisco in the '60's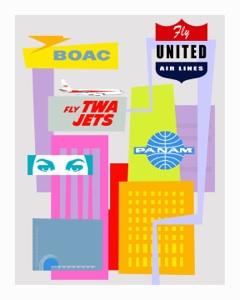 Union Square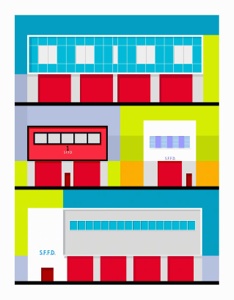 SFFD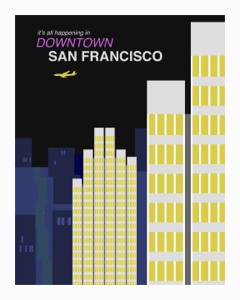 It's All Happening Downtown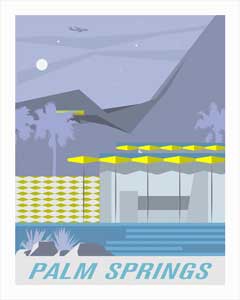 Robinsons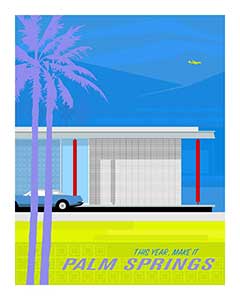 This Year, Make It Palm Springs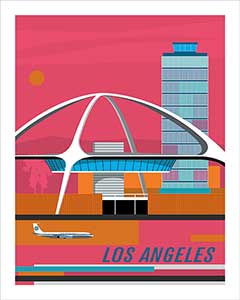 LAX 1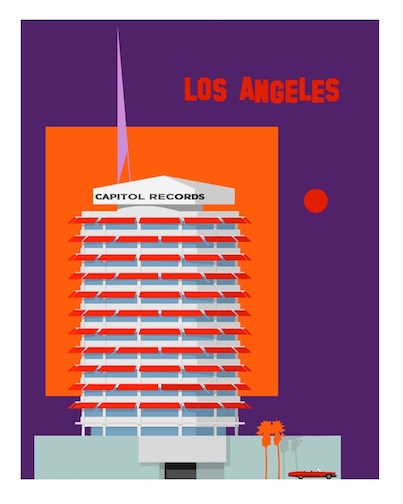 Capitol Records (Purple)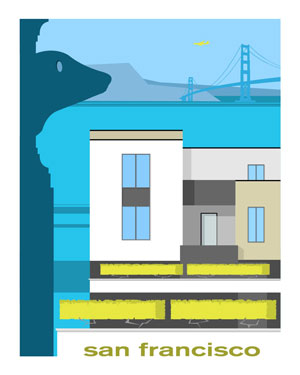 Sea Cliff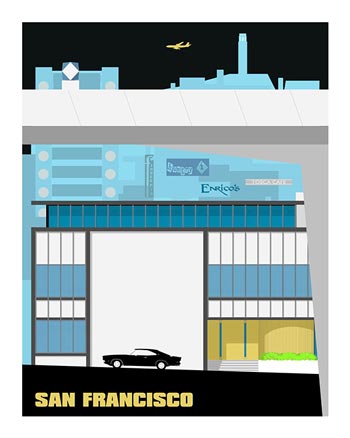 North Beach Bullitt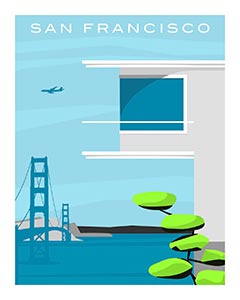 Modern San Francisco II
Duck and Cover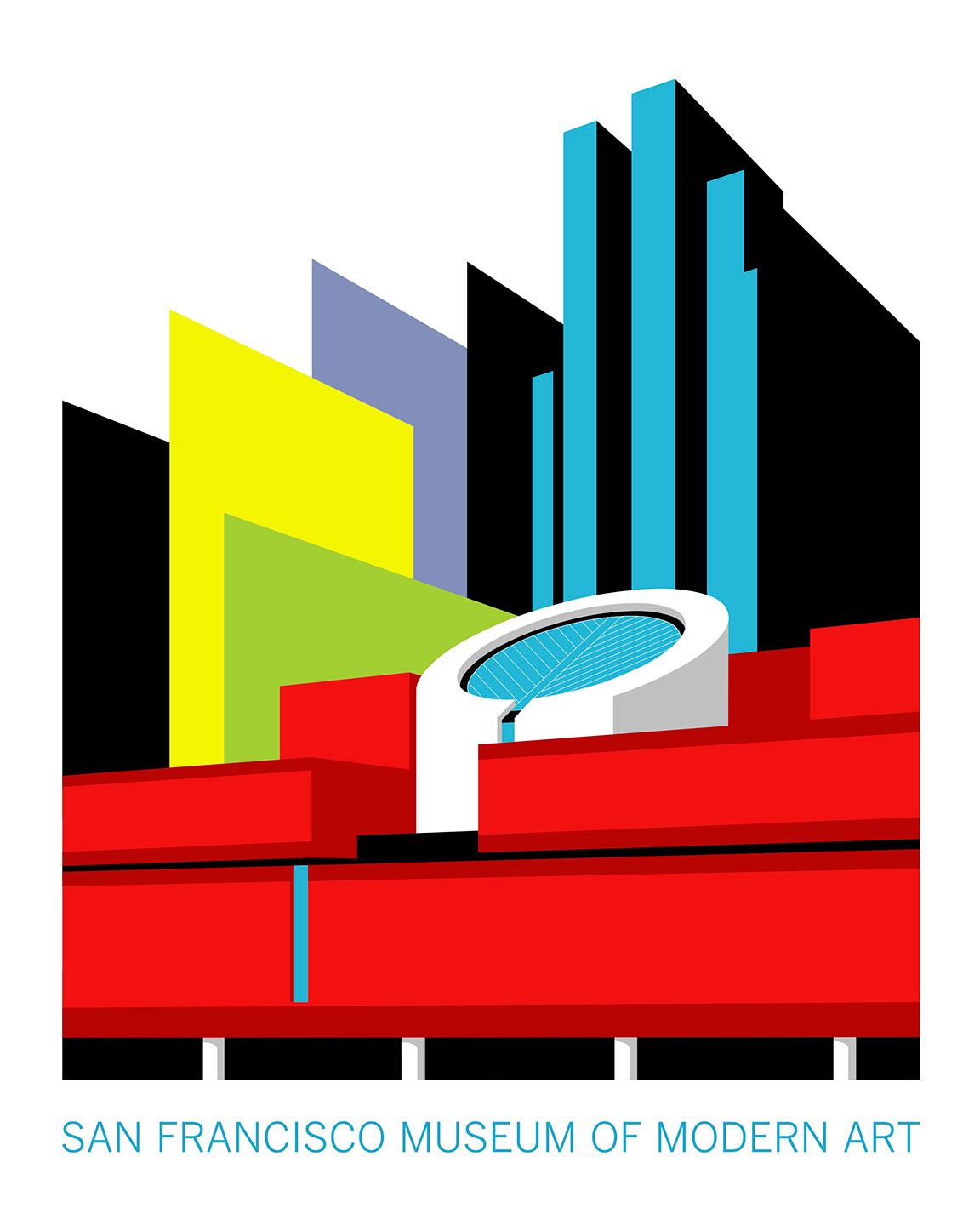 SFMOMA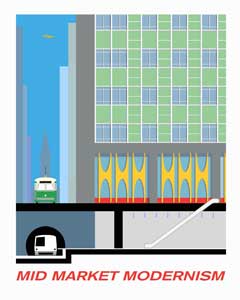 Mid Market Modernism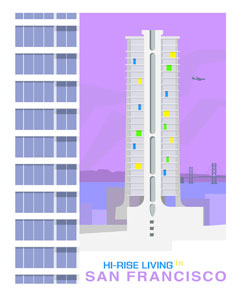 Russian Hill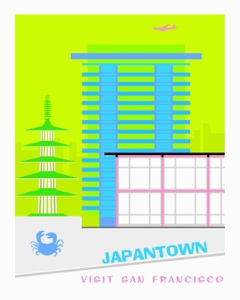 Japantown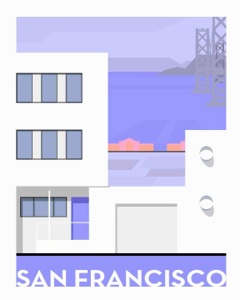 Neutra SF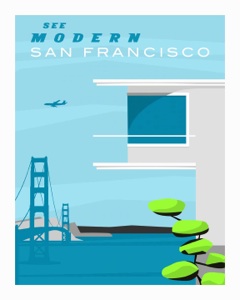 Modern San Francisco-SOLD OUT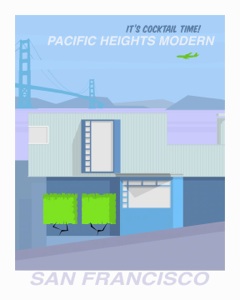 Pacific Heights Cocktail
North Beach I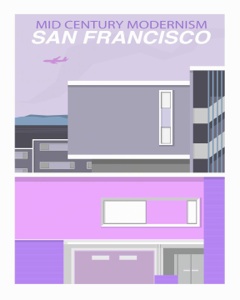 Mid Century Modernism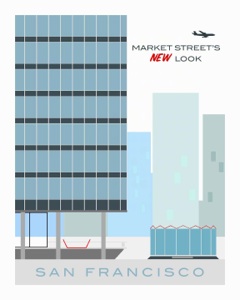 Market Street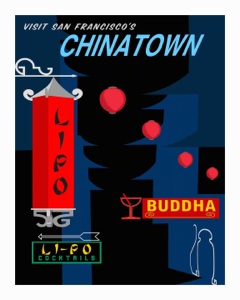 Chinatown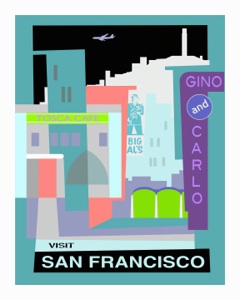 North Beach II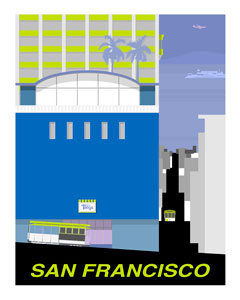 California Street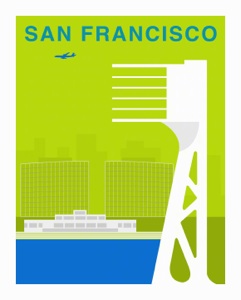 Aquatic Park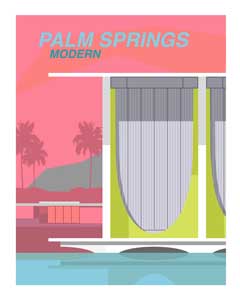 Palm Springs Modern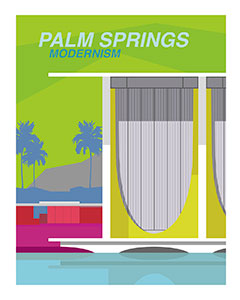 Palm Springs Modernism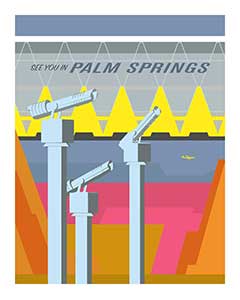 See You in Palm Springs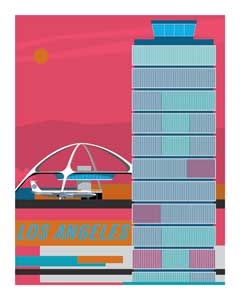 LAX 2